Cartagena, located on the northern coast of Colombia, is a vibrant city steeped in history and culture. With its colorful streets, colonial architecture, and beautiful beaches, it's no wonder that Cartagena has become a popular destination for tourists from around the world. I have been in love with the city since I read Love in the Time of Cholera, by the Colombian author Gabriel Garcia Marquez. And I've talked to many people to write this article and I assure you guys, everybody feels the same.
One of the best ways to experience the city is by staying within the walled city. The historic center is a UNESCO World Heritage Site and is a charming and picturesque area to explore. There are many hotels and Airbnb options within the walled city, allowing visitors to immerse themselves in the city's culture and history.
A walking tour of the city is a great way to learn about Cartagena's history and culture. The city has a rich history that spans over 500 years and includes influences from the Spanish, African, and indigenous cultures. A local guide can help visitors navigate the winding streets, pointing out significant landmarks and sharing stories about the city's past.
One of the most significant landmarks in Cartagena is the Castillo San Felipe de Barajas. The fortress was built in the 17th century to protect the city from pirates and other invaders. Visitors can walk around the fortress, climb the ramparts, and enjoy the panoramic views of the city from the top.
For a more authentic and bohemian experience, visitors should head to the neighborhood of Getsemani. Located just outside the walled city, Getsemani is full of street art, local restaurants, and lively bars. It's a great place to grab a coffee or a beer and watch the world go by.
The cuisine in Cartagena is influenced by Afro-Caribbean, what is commonly known as
comida criolla
, and Spanish flavors, with dishes like arepas, ceviche, and fried fish being popular choices. There are many local restaurants throughout the city where visitors can sample the local cuisine.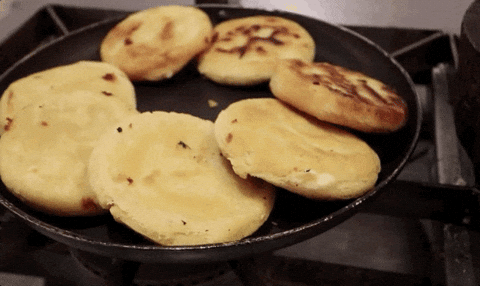 Cartagena also has some beautiful beaches nearby – Caribbean babe!!! -, such as Playa Blanca and Isla Baru. Visitors can take a day trip to these beaches or stay overnight and enjoy the sun, sand, and sea. It's essential to stay hydrated when visiting Cartagena, as the city is hot and humid. Visitors should carry a water bottle with them at all times and drink plenty of fluids.
Finally, visitors should make sure to enjoy the nightlife in Cartagena. The city has a lively nightlife scene, with plenty of bars and clubs to choose from. Enjoy the experience. Like most Latin America countries and cities, the place is full of culture, people are happy and enthusiastic about life and they really live it. Traveling around this continent is one of the best experiences I have ever had.
You know the drill, keep visiting, keep tripping with us!!!